eQuad Q 1000W ATV 4 Wheeler for Kids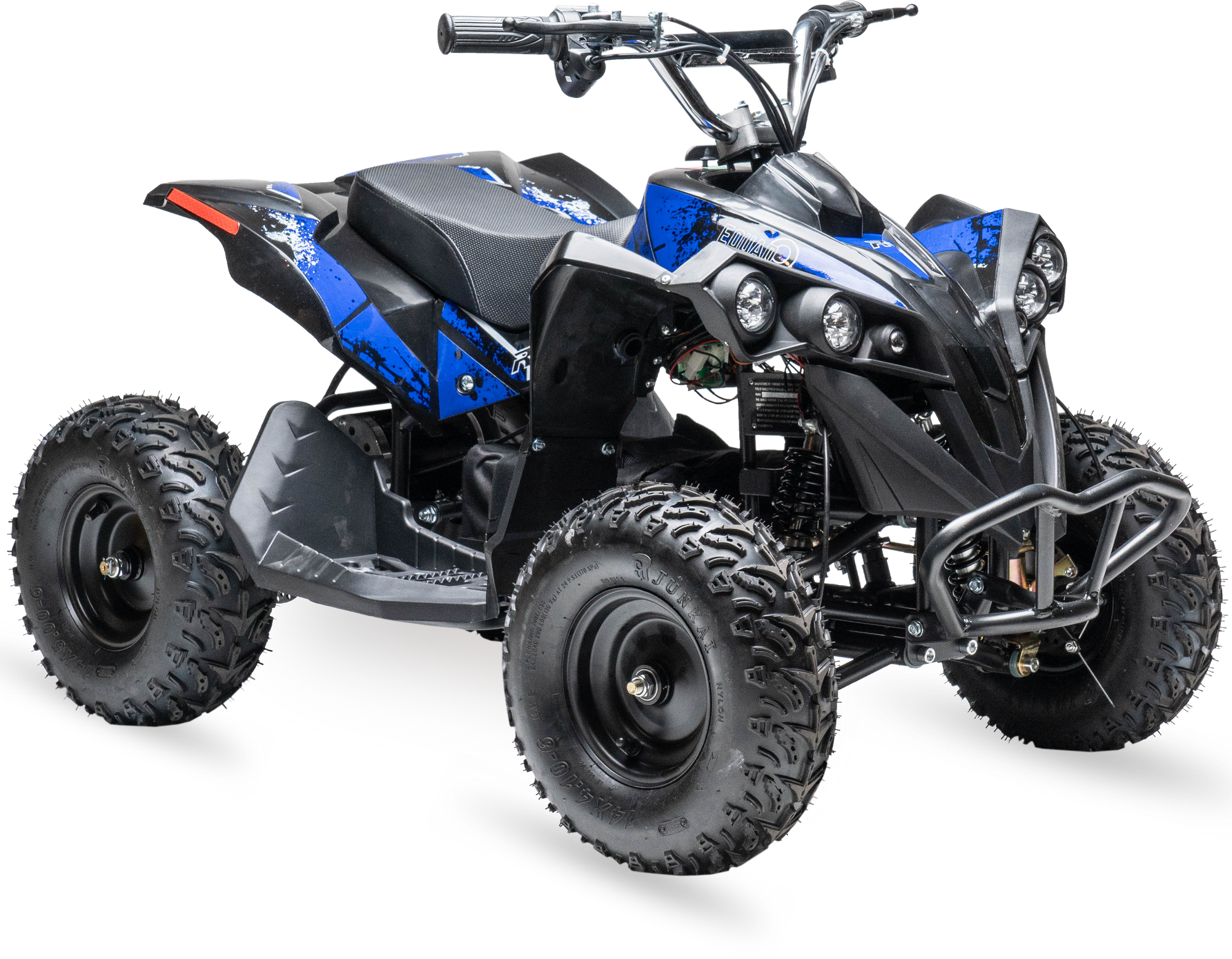 $1,150.00 USD
Product Code: REQUADQ20
This product is currently unavailable for shipment to customers in the USA.

BEST GIFT FOR KIDS

 

- Ultimate electric quad four wheeler for children ages 6 - 11 years

TRIO COLOR SYSTEM - The eQuad Q comes with three decal options inside the box. You receive all three colors: Pink, Red, and Blue!

KEEPS KIDS SMILING

 

- Kids can experience the excitement of real ATV riding in their own backyard
THE MOST POWERFUL ROSSO QUAD YET

 

- The 48V battery and 1000W motor provide exceptional power and range
ENHANCED CHILD SAFETY

 

-

Equipped with a disc brake system, a 3-speed governor with reverse, a safety parental remote start/stop feature, and a safety horn.

ENHANCED BATTERY SYSTEM - hard shell protective battery cases. Indoor charging adapter for winter storage
DURABLE & VERSATILE

 

- Advanced specifications including all-terrain rubber tires and a shock-absorbent suspension package
WHAT'S INCLUDED IN THE BOX : ATV, Red decals, Blue Decals, Pink Decals, Charger, Manual. 48V battery set also included (but ships separately)